Developing honeybee-friendly bio-insecticides from spider venom, responding to climate change using methane-utilising microorganisms, and measuring how animals with colour vision systems more complex than humans perceive colour are some of the projects that have netted more than $6.59 million in federal government funding.
Eight University of Queensland researchers have been awarded Australian Research Council (ARC) Future Fellowships, which were announced by the Federal Minister for Education Dan Tehan MP.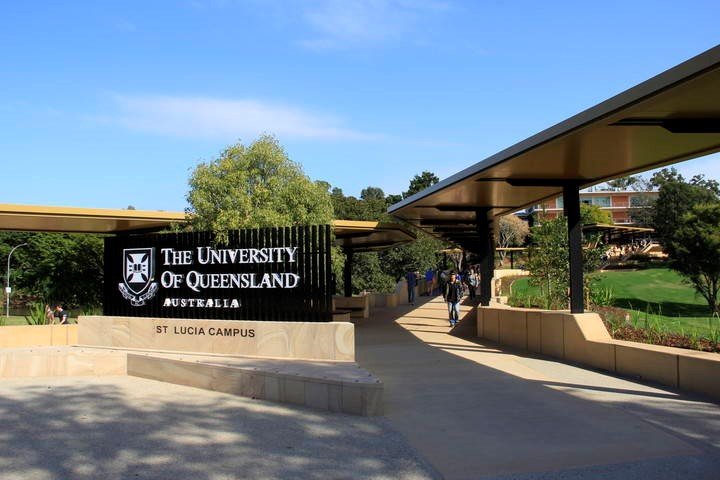 [rand_post]
UQ Vice-Chancellor and President Professor Peter Høj AC said this was another excellent result for UQ.
"I want to congratulate our eight new ARC Future Fellows who now join an extensive list of UQ researchers awarded competitive research grants and funding in 2019," Professor Høj said. "This is another example of the strength of UQ's research excellence, and I now look forward to seeing the research outcomes of these Future Fellows."
UQ's ARC Future Fellows are:
Professor Glen Lichtwark (Faculty of Health and Behavioural Sciences): $942,266 to advance our understanding of how the neuromuscular system uses energy during movement. This will enable accurate monitors of human energy expenditure and will provide benefits for individualised exercise prescription, enhancing work productivity or designing devices to augment human performance.
Dr Karen Cheney (Queensland Brain Institute): $895,704 to develop new technology to measure how animals with colour vision systems more complex than humans perceive colour. This research may inform the development of next-generation multispectral cameras used in medical, security and remote sensing applications.
Dr Karen McNamara (Faculty of Science): $875,778 to understand how people are experience and working through loss and grief from climate change in the Pacific Islands. The outcomes will inform international and national policy and practice, helping people plan through loss, minimise its harm and have greater hope and agency over their futures.
[ad_336]
Dr Pat Scott (Faculty of Science): $871,533 to test theories for new particles and fundamental symmetries. It will lead to new algorithms and computational methods in machine learning and statistical sampling, and will train a cohort of graduates highly skilled in statistical data science and research computing.
Dr Simon McIlroy (Faculty of Science): $779,270 to characterise the evolutionary adaptations of a group of microorganisms with a key role in mitigating the release of methane into the atmosphere. The research will have an important impact on our society's ability to predict and respond to the challenges posed by global warming.
Dr Volker Herzig (Institute for Molecular Bioscience): $755,270 to improve global honeybee health by developing novel bee-friendly bio-insecticides as well as treatments against honeybee parasites from spider venoms. This project has environmental, social and economic benefits.
Dr Samantha Stehbens (Institute for Molecular Bioscience) $746,380 to explain the molecular mechanisms that cells use to move in 3D environments: a basic biological function essential to development and homeostasis. The results from this project will both drive our knowledge of the fundamental mechanisms of cell migration and development of knowledge and technology which will be utilised by many fields of research for industry related outcomes from tissue engineering to regenerative biology.
Dr Tyler Neely (Faculty of Science): $726,492 to determine how vortex dynamics redistribute energy across broad length scales in superfluids, how turbulence arises from instabilities, and how turbulence redistributes energy in multicomponent superfluids. The results will be beneficial to the understanding of the physics of quantum superfluids, and will inform the engineering of quantum-enhanced devices that utilise trapped superfluid media for precision sensing.