#Engineering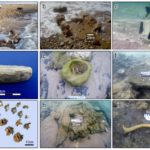 Ancient Mediterranean seawall first known defense against sea level rise and it failed
7,000-year-old seawall in Tel Hreiz, Israel reveals earliest known structure built against sea level rise and provides new insights into current battle with flooding threat.
18 Dec 2019 ⋅ PLOS ONE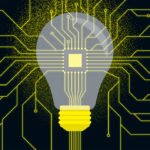 Can we develop computer chips that run on light?
In recent experiments, researchers identify a common material that could help.
10 Dec 2019 ⋅ Nature Photonics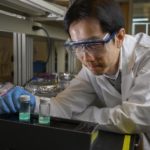 Armored with plastic 'hair' and silica, new perovskite nanocrystals show more durability
The research team describes a multistep process to produce encased perovskite nanocrystals that exhibit strong resistance to degradation in moist environments.
29 Nov 2019 ⋅ Science Advances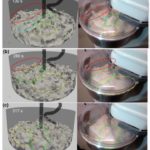 Industrial bread dough kneaders could use physics-based redesign
There's a specific amount of kneading involved to create high-quality bread dough, and researchers in Germany are using physics and simulations to zero in on predicting it.
26 Nov 2019 ⋅ Physics of Fluids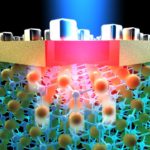 Light-trapping nanocubes drive inexpensive multispectral camera
Plasmonic light detector could revolutionize multispectral imaging for cancer, food safety and agriculture
25 Nov 2019 ⋅ Nature Materials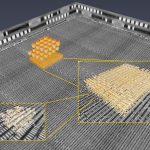 3D imaging of computer chips for security, quality control and reverse engineering
Researchers at the Paul Scherrer Institute have built the first "microscope" probe that can produce 3D images of natural or engineered objects, zooming seamlessly from the macro- to the nano-scale. The probe already can be used in a variety of science and engineering fields, like monitoring the quality of computer chips.
7 Oct 2019 ⋅ Nature Electronics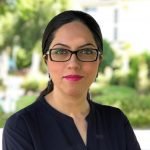 Using smart sensor technology in building design
Researchers find apprehension of using technology may stifle architectural innovation,
16 Sep 2019 ⋅ Advances in Intelligent Systems and Computing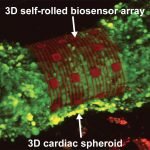 Researchers advance organ-on-chip technology to advance drug development
Designing self-rolling 3D sensors that wrap around heart cell spheroids.
23 Aug 2019 ⋅ Science Advances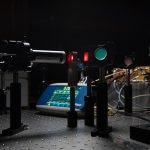 Lasers enable engineers to weld ceramics, no furnace required
The process uses an ultrafast pulsed laser to melt ceramic materials along the interface and fuse them together.
22 Aug 2019 ⋅ Science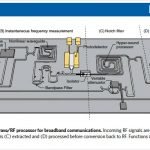 Wired for sound: A third wave emerges in integrated circuits
A research renaissance into chip-based control of light-sound interactions could transform our 5G networks, satellite communications and defence industries
19 Aug 2019 ⋅ Nature Photonics